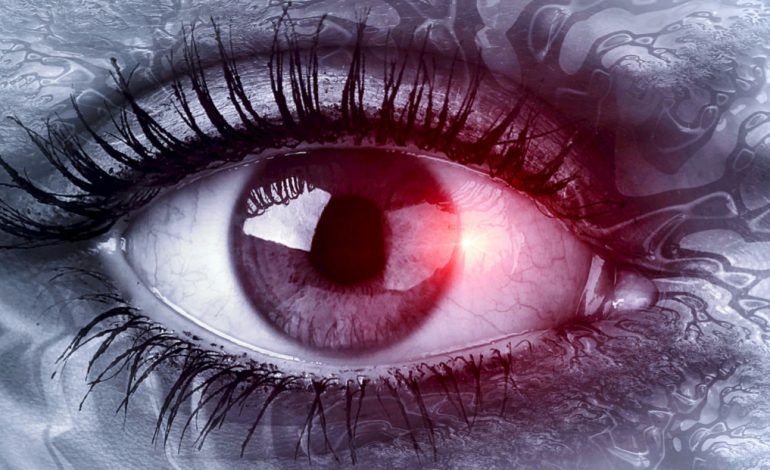 Eye Colours and Magic
By learning about the colours of your eyes, you will learn which magical power comes naturally to you. Some eye colours influence people into natural psychics, other colours make them best at healing.
Your eyes, say as much about you as the lines in your palms. You can learn much about someone's emotions and personalality by their eyes. For instance, people who have green eyes tend to have a jealous streak and brown eyes are natural leaders.
Europeans have the most variation in eye colour. The most common eye colour is brown, the second most common eye colour is blue, and the least common, or most rare eye colour is green.
Everyone's eye colour is unique, no two personalities will ever be exactly the same. However, they do share some common traits.
Green is the most unique eye colour, only 2% of the world population has green eyes. Brown is the most common colour, approximately 79% of the world population has some shade of brown eyes. The greenish-brown mix of hazel eyes is an uncommon colour, as only 5% of the world population have amber or hazel eyes. All blue-eyed people, who make up 8-10% of the world's population.
Gray eye colour is a variation of blue eyes and is extremely rare. It's estimated that less than 3% of the world population has gray eyes.
If you have two different eye colours, then you share the personality traits with both colours.
Brown Eyes

Your Best Magic:
Divination and protection magic.
What Your Eyes Say About You:
You are outgoing and friendly. You exude a mysterious energy and can conceal your thoughts well. People with brown eyes are practical, self-sufficient and have a strong sense of commitment. They are loyal and kind and devoted to the their loved ones. They are also known to be the best kisser.
You have keen insight and can see things others cannot. This makes you perfect for divination and psychic work.
Green Eyes

Your Best Magic:
Attraction magic, energy magic, power to blend in.
What Your Eyes Say About You:
You have the rarest eye colour of them all. You enjoy new experiences and are often taking on new interest. You possess a keen ability to blend in with your surroundings and a highly adaptable constitution. Green eyes are associated with passion, good and bad. People with this colour eyes are thought to be deviant, wild, and curious.
When people with green eyes work magic, the power is intensified. Those with green eyes are able to do the more dangerous witchcraft without much worry of it blowing back on them. You have an easier time contacting spirit guides and visiting the astral realm than most others.
Blue Eyes

Your Best Magic:
Healing magic and psychic work.
What Your Eyes Say About You:
You have a knack for peering past others personas and into the most tender parts of their hearts. You have a hidden store of knowledge not often revealed to those around you. A trained witch with blue eyes can walk into a room with people arguing and almost instantly calm the situation. You like to keep your cards close to the vest, and tend to trust only those closest to you. Cautiousness is also in your nature, so you tend to evaluate people and situations carefully before ever diving in headfirst.
Blue eyed people are very strong, they are able to handle stressful situations and their emotions better than any other eye colour.
You have high intellect and are devoted to noble causes; you are sincere and self-sufficient. You have great stamina and generally a happy and bright nature.
Gray Eyes

Your Best Magic:
Weather Magic, conjuring magic and spirit magic.
What Your Eyes Say About You:
People with gray eyes are unpredictable and always ready for adventure. You have the most balanced personality of all the eye colours. You have two separate sides of your personality and you always know exactly which one to be and when to be it. Stubbornest is also a trait of gray eyes.
Those with light gray eyes tend to keep a guard up and won't let anyone in. Once they trust you, they open up completely and be very affectionate.
Gray eyes are equally capable of all forms of magic, you will need to look within to find your speciality. Once you find your specialty you will quickly master it. Gray eyed people are naturals at comminating with the spirit world.
Hazel Eyes

Your Best Magic:
Friendship magic and cottage witchery.
What Your Eyes Say About You:
Those with hazel eyes share aspects of both green eyes and brown eyes. Masters of herbology and nature magic they work at their best in natural settings. Determined, imaginative, loves adventure and trying new things. You are courageous in the face of danger and aware of your own limitations. You can be overly serious and selfish at times.
Hazel eyed individuals are mild-mannered and patient and as well as independent. Hazel-eyed people experience emotions more intensely. People with hazel eyes are spontaneous, good natured and are very independent.
Hazel eyed people are also good at defence magic and protective spells.
Black Eyes

Your Best Magic:
Summoning spirits, dark magic and energy work.
What Your Eyes Say About You:
Those with black eyes are highly confident and always ready to take on the world. They can be hot-tempered, impulsive and often seek dangerous adventures. They exhibit great dignity, but they are often pretentious, secretive and mysterious.
People with black eyes have an affinity for working closely with lower spirits like demons and ghosts. They also have the gift to see into the spirit world easily.
These individuals can be unintentional energy vampires.