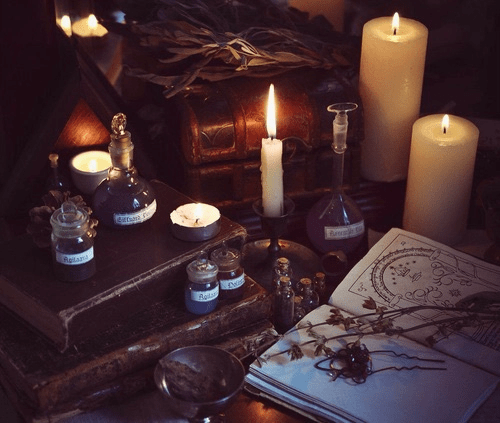 Protection spell to strengthen the mind
This is a mind strengthening power spell for those who want to feel more resilient mentally.
Recite the following.
Unseen powers are now released
Emotions that do ebb and flow
Wise witch creates for me
A spell of power and empathy
I re-evaluate all that is
Witches riding broomsticks swoop
I am encircled their power astute
I stand within enchanted space
Mind is clear
Mind is light
I feel new sense of understanding
A new resolve is now to be mine
Enlightenment I do embrace
Take me to the place of knowing
Take me there I now feel safe
A place of safety made for me
Mind feels still
Mind has direction
Nullify all untoward
A retreat whenever need be
Mind is light
When you have finished chanting light a black candle and gaze at the flame for several minutes knowing your mind is serene and your thoughts are positive.