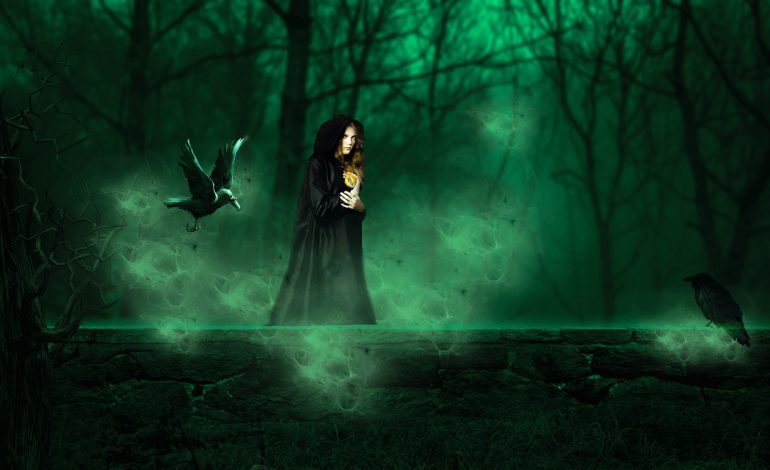 "Spirit Banisher" is a powerful protection spell designed to banish harmful spirits and protect oneself from negative spiritual energies.

Items Needed:
White candle
Bowl of salt
Matches
Ritual:

1. Gather items needed and prepare a sacred space.
2. Light the white candle and place it in front of you.
3. Sprinkle salt in a circle around the candle, visualizing a protective boundary.
4. Speak the following words aloud:
"I call upon the spirit of protection to shield me from all harm. I ask that any and all harmful spirits be repelled from my space and be replaced by the presence of peace and love."
5. Close your ritual by thanking the spirit of protection for its presence.
6. Allow the candle to burn out completely before disposing of the salt.
7. The ritual is now complete.