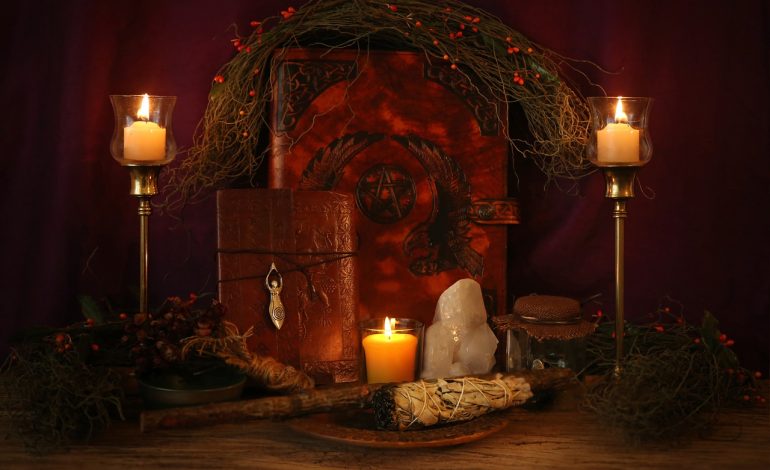 This spell will protect you from any evil spirits or entities that may be trying to harm you.
Items Needed:
* 4 white candles
* A bowl of salt
* A bowl of water
* A bowl of blessed herbs (such as sage, lavender, thyme, and rosemary)
Ritual:
1. Begin by lighting the four white candles and placing them in the four corners of the room.
2. Take the bowl of salt and circle the room three times, chanting:
"I draw a circle of protection against all evil spirits."
3. Take the bowl of water and sprinkle it in each corner of the room, chanting:
"I purify this space with the power of water."
4. Take the bowl of blessed herbs and sprinkle it in each corner of the room, chanting:
"I purify this space with the power of herbs."
5. Finally, blow out the candles and chant:
"This space is now protected from all evil spirits. May peace and protection fill this space. So it is."
6. Ritual complete