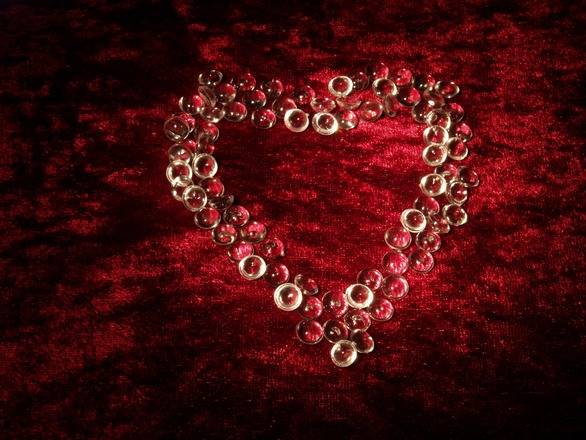 This spell will make you open to love
A spell for new love to come into your life, this spell will make you receptive and open to love.
Items: Two red ribbons tied in a knot.
Red paper cut into the shape of a heart.
One red rose.
Ritual: Before climbing into bed at night kiss the red rose and place it under the pillow. Put the heart next to the rose and place the two ribbons on top. Before going to sleep recite the following three times.
Red ribbon binds two hearts as one
Red rose does promise love's sweet kiss
Pitter patter my heart does pound
Sound of love invites love pure
Red love ribbon binds you to me
This is to be the Angels sing
When you awaken remove the rose, the ribbon and the heart shaped paper. Keep the rose petals, the ribbons and the heart shape in a small box in your bedroom. Keep the items for the minimum of a month.