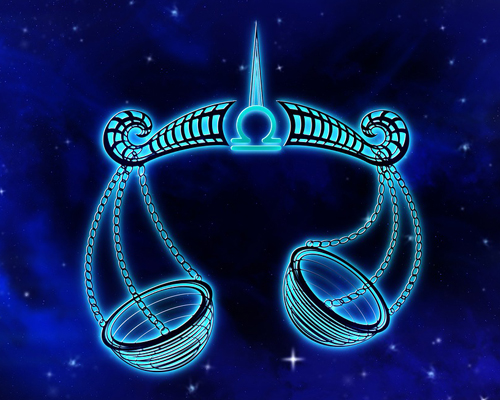 Libra (Sept. 23-Oct. 22) Horoscope for October 2021
Try not to focus your energy on petty things, save your energy for the things that really matter and will enhance your life. You may be having an identity crisis which will lead you to thoughts of "what do I really want?" There will be the opportunity to make changes where they are due and this will be a breath of fresh air, you will be energised. This feeling will spill over into all areas of your life.
If your love life is feeling tumultuous, take responsibility for the part you are playing and look at ways to mutually bring about harmony.
Libra (Sept. 23-Oct. 22) Horoscope for September 2021
Are you going to be the puppet or the puppeteer of your life? It is important that you look at what it is you want to attain and make a plan to achieve this end. By being emotionally organised and recognising your strengths you can move  in a direction that aligns you with the Universe.
Stop looking over your shoulder at what has been and what you think should have been, there is the opportunity for emotional growth, the planets are supporting this, use the momentum that is building within and take brave new steps.
Libra (Sept. 23-Oct. 22) Horoscope for August 2021
You're to embark on a get fit kick, this will be more successful than previous tries. This time you will be realistic about what you can and can't do. 
Try to be sympathetic towards someone who is going through a difficult time, remain patient and understanding. 
The splurge you have been waiting for will take place, although not in the way you expect it to.