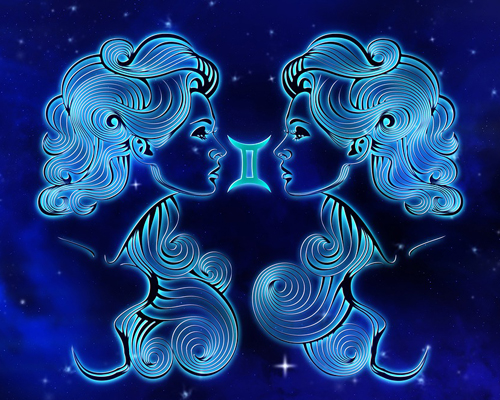 Gemini (May 23-June 20) September for October 2021
Be flexible when change is presented to you, it may not be exactly what you were expecting but may well work for you, think laterally. Be open to surprises and the option to reinvent yourself. This could be daunting and exhilarating all at the same time. Expect the unexpected.
What works for others will not necessarily work for you, enjoy being unique, build on this. Remember you can't be all things to all people.
Relationships are subjective, there is no need to follow what you believe to be the norm, everyone's normal is different, this isn't a bad thing.
Gemini (May 23-June 20) September for August 2021
Home family and friends will be occupying your thoughts, there will be some sorting out to do, look at what has been swept under the carpet and pay attention to detail. Misunderstandings can lead to hurt feelings.
September is the month you can clean the slate and progress with confidence, you will be looking at an idea, you had put aside, that was very important to you.
You will  mind meld with someone in a most unusual way. Be kind to others and especially to yourself. Be honest about your motivations.
Gemini (May 23-June 20) Horoscope for August 2021
Be open to something new associated with someone you care deeply about, this situation may lead to a change of residence and the opportunity to work from home. 
Healthwise it's time to take special care of yourself, to eat well and make sure you get enough exercise. You would respond especially well to Tai Chi. This would still and balance the mind and align the body.