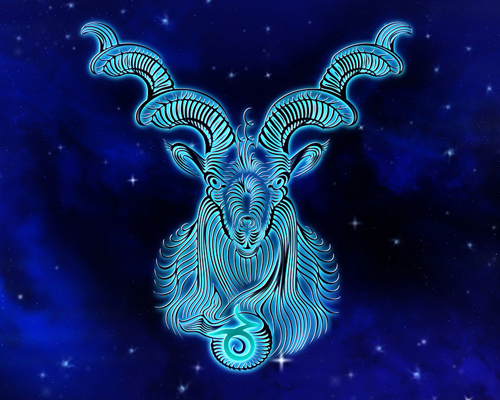 Capricorn (Dec. 21-Jan. 20) Horoscope for February 2022
Your energy levels may have been low and you feel as though you need a boost. Take yourself on a retreat in your own home, prepare the food you love to eat, give yourself time to sit and be and just be still for a couple of days. If you can stay away from your phone and just allow yourself to completely relax. Watch a movie, read a book, listen to music, meditate. You will feel so much better for this, so much so it may become a monthly ritual.
There will be a romantic interlude this Valentines day, love never looked so good, enjoy being spoiled.
Capricorn (Dec. 21-Jan. 20) Horoscope for January 2022

You are questioning whether what you are doing is really what you want to do, it may be you're not sure which path to take or where you will end up. Be honest with yourself and let everything that is on your mind surface. This way you can look at your journey so far and make some important life altering decisions.
Try really listening to others and be sure you are hearing what they have to say, this may be particularly important regarding a member of your family. Communication is key for you this month, communication with yourself and others.
Capricorn (Dec. 21-Jan. 20) Horoscope for December 2021
You are to have a somewhat introspective holiday season as you contemplate the year gone by, there are certain issues that, for your well-being, need to be dealt with, allowing you to move into the new year with a new lease on life.
An inward journey always works for you as you scan what has been and what is to come, there is a learning curve that will be presented this month, allowing you to broaden your horizons. This will also lead to you asking yourself some difficult questions that do need to be answered.
There will be some socializing after which you will retreat to your healing home environment, to attune, mind, body and soul.
Capricorn (Dec. 21-Jan. 20) Horoscope for November 2021
It may be that you are questioning the path you are on and feeling as though you would like to make some changes, this may be easier said than done. The way to do this successfully is to be completely honest with yourself, how you have, and how you wish to conduct yourself through life. Ask yourself if you are being authentic or are you pretending, the quality of your life rests on you knowing yourself and what motivates you.
Capricorn (Dec. 21-Jan. 20) Horoscope for October 2021
There are to be changes in your personal circumstances, something is presented to you that is unexpected and leads you to an unusual conclusion. Be understanding towards someone who will require your support. Flow with the river and open yourself up to new possibilities.
If your love life has been lack lustre, this is about to change, the change will be unexpected and at first not entirely welcome, although you will warm to the idea of someone most unusual in your life.
Capricorn (Dec. 21-Jan. 20) Horoscope for September 2021
Make your home your own personal Aladdin's Cave, fill it with love, light, create a spiritually nurturing environment for you and yours. It should be a place where you can grow emotionally. This means it is necessary for you to lift the carpet and pay attention to that which may be difficult for you to attend to. This will however allow you to let go of a weight that has been troubling you. Sometimes actions really do speak more strongly than words.
Something has been stopping you from aligning with your spiritual core, open up, be more emotionally receptive, allow a growth spurt. Let the lessons you learn lead to the growth you require.
Capricorn (Dec. 21-Jan. 20) Horoscope for August 2021
Seize the moment, the opportunity may not present again for a long time. The doorway to your success is to be adaptable and on occasion listen to someone who is wise. Remember you don't have all the answers. 
Yoga may be exactly what you need at this time, it will also lead to a greater understanding of self. With a new understanding it will allow you to put right something that went wrong. 
Look at yourself and your behaviour with honesty.