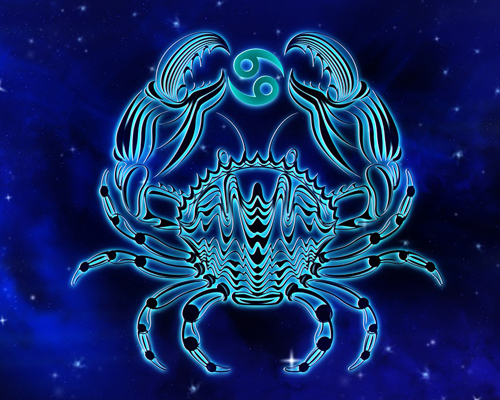 Cancer (June 21-July 20) Horoscope for May 2022
Do not underestimate yourself this month, there is strength within you that can overcome even the most daunting obstacles. Lead by example, those who can't see what you see and know, will be left by the wayside.
Understanding exactly what you need will allow you to travel through life knowing you are absolutely enough. Be the best version of you.
Cancer (June 21-July 20) Horoscope for April 2022
The answers that you want lay within, take a journey inward and let your intuition be your guide. There are powerful forces at work, creatively handle the opportunities that are there for you. Think big and bold, stride forward with purpose and those who fall by the wayside are not meant to be there.
Cancer (June 21-July 20) Horoscope for March 2022
Someone will need your time and energy, give readily as they really need some assistance, surrender to the situation and you will feel very glad you have helped someone in need.
For sometime you have been feeling the need to make changes and the Universe will encourage you to do just that. There is a powerful urge for greater balance in your life and this can be attained.
Cancer (June 21-July 20) Horoscope for February 2022
If that inner voice is telling you not to do something, then maybe you should listen to it, your gut instincts are very strong and you have an alert psyche. Be cautious when you are ready to try something new, be sure it is the right move for you.
Money management will be the focus this month and how you can more effectively handle finances. There is a big ticket item you want to purchase, try not to over extend yourself.
When you care for someone it is a good idea to tell them, everyone wants to know how loved they are, this leads to a romantic interlude.
Cancer (June 21-July 20) Horoscope for January 2022

A new business venture may be in your thoughts, possibly a partnership and a work from home business, this will be a creative plan and should work well for you, pay attention to detail and discuss finances meticulously.
A comfortable home and a safe haven is most important to you and you will be spending time and energy making your environment a warm and welcoming space. A new colour scheme may be looming.
Removing baggage from your life appears to be a top priority, this will be mentally, emotionally and physically.
Cancer (June 21-July 20) Horoscope for December 2021
Home and hearth is where you'll want to be during the holiday season, you won't want to venture far from home. You always enjoy taking care of those you love and this season gives you the opportunity to be the nurturer you truly are. Just be and you'll have a wonderful time.
Opportunities for growth will be yours as you move into the New Year, and a passion of yours is to be realized. There is much reading and learning for you which you will find entirely uplifting.
Cancer (June 21-July 20) Horoscope for November 2021
Avoiding emotions isn't the answer, listen to what your body is trying to tell you, the wise inner voice has the answers. Dive into your emotions to find greater understanding. If you want to transform your life, dare to understand yourself, recognise what moves and motivates you and you will be able to align your life to your knowing and create a steady and uplifting path.
Cancer (June 21-July 20) Horoscope for October 2021
If there are hurdles, put your running shoes on and leap over them, fortitude and confidence will be your friend. Believe you are worthy, be present in your life, stand up and be counted. The logical answer is not necessarily the right answer, think outside the box this month and things will turn out surprisingly well.
Some health matters need attention, especially as you have been putting something off that has been troubling you. Stay away from Dr Google.
A leap of faith will lead to extraordinary closeness with someone special.
Cancer (June 21-July 20) Horoscope for September 2021
If you have felt creatively blocked, don't worry, the planets are to align in such a way you will be propelled forward and have profound awakenings. You'll be able to spread your wings and that hunch of yours will bear fruit. Don't underestimate how clever you can be, recognise your strengths and utilise them.
Business opportunities will be presented in an unusual way, requiring adjustments on your part, these adjustments will actually be the making of you.
Acknowledge emotional breakthroughs.
Cancer (June 21-July 20) Horoscope for August 2021
If there is a health issue you have been trying to ignore, now may be the time to consult a professional and see what exactly is going on with your body. Cat like movements that stretch the limbs would be good for you. 
Emotions have been a little up and down, leaving you feeling tired. As much as the body needs rest, so too does the mind. Try to create some space each day to be still. 
Your partner may surprise you with a generous overture.