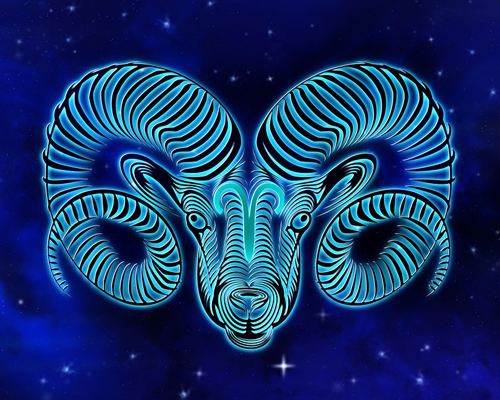 Aries (March 21 – April 19) Horoscope for February 2022
If your start to the New Year is a little slow, don't worry too much, things will pick up towards the end of the month. While you are going through a quiet time, count your blessings, there is much to be thankful for. Tie up any loose ends and make sure you are ultra organised, this will be a good foundation for you to work from.
If your love life is a little lack lustre at the moment, this won't last, soon you will be swooning in love's glow.
Aries (March 21 – April 19) Horoscope for January 2022
This month try not to let restlessness lead to any knee jerk reactions, this is not the time for change just for the sake of it. Be very sure of any decisions you make, no hasty actions. This is a month for you to align with the Universe and to listen to the inner voice of wisdom.
At times you can have a sharp tongue, this will not work in your love life, be diplomatic and consider the feelings of another.
View this year as a constructive journey of growth and awakenings, put in positive energy and you will shine.
Aries (March 21 – April 19) Horoscope for December 2021
Pragmatic Aries, so practical and down to earth, except when you're not. This month you will be something of an enigma to those who know you. Especially where romance is concerned. You'll be giving someone the come hither look and they will melt. Enjoy.
You'll be enjoying the company of people you care about and be feeling quite social, in fact you're likely to be the life of the party. After which you'll crave some quiet time to become in tune with the inner you and to make plans for the coming months.
Aries (March 21 – April 19) Horoscope for November 2021
Bonding with others is the theme this month and understanding what makes them tick, you will be in touch with your higher self, understanding and clarity will be yours. Knowing yourself is a powerful tool. Use it well and see what you can attain. You will be asking yourself life altering questions. Allow others to see the real you.
Aries (March 21 – April 19) Horoscope for October 2021
Focus your attention on that which is most important to you. This month is very important as you'll be able to watch what you have sown grow. Be patient and the benefits will be tenfold. When you make decisions, let them be made with a cautious approach, be well prepared and know the details.
Your love life may have some problematic moments, however providing you communicate well what you are thinking, the balance will be restored.
Keep up your savings plan so that the big ticket purchase you want can be yours.
Aries (March 21 – April 19) Horoscope for September 2021
This month you will be overflowing with ideas and have the energy to carry them out, the only problem blocking the momentum is Mercury retrograde. Instead of acting on this bubbling energy whirling around, plan what you want to do once Mercury gives you the go ahead.
Get to know yourself by stepping back and being still, this will align you with the Universe, be quiet and listen to the messages it imparts.
Aries (March 21 – April 19) Horoscope for August 2021
This is the perfect time to sort out the things that have been swept under the carpet, pay attention to detail and clear up loose ends. Look to the future and make the plans you have wanted to bring to fruition, use your heightened intuition to guide you, this will allow you to make headway.  
Pay attention to those you care about, you have been a little distracted of late.