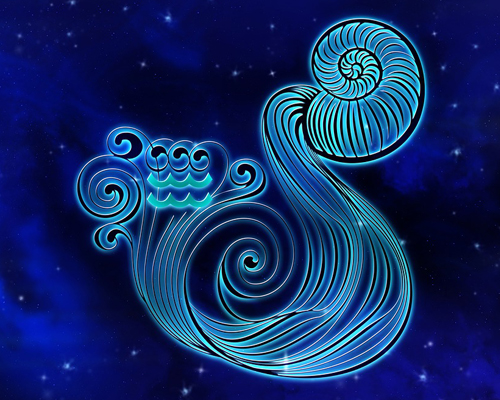 Aquarius (Jan. 21-Feb. 18) Horoscope for October 2021
There is a most auspicious opportunity to work from home, you will start slowly then build momentum, this may be something you have wanted for some time but didn't quite have the self belief to do. Emotional maturing gives you a new edge and creative ideas flow. Allow yourself to follow this train of thought and see what takes place.
Distant shores are calling and making you feel restless. For the time being focus on the here and now. You will get to where you really want to to go and be. Being present in the moment will actually help you get there.
Aquarius (Jan. 21-Feb. 18) Horoscope for September 2021
What kind of Aquarian are you, are the lofty in your head type, or the spiritually aware guru, time to get in touch with the spiritually you and meld with the intellectual you. This will help you align your dreams with reality. You truly are a special being with heightened awareness and a flair for the unusual. Let the inner you be fully revealed on the Earth plane and success will be yours.
Share your knowledge with others and help them raise their awareness, let your powerfully creative mind create the life canvas you truly desire. Be all you can be and enjoy the rewards.
Aquarius (Jan. 21-Feb. 18) Horoscope for August 2021
Keep working in the disciplined way you have and you will get what you want. Be at one with the Universe and know you are guided. Find the time to meditate daily and don't underestimate the power of crystal healing. 
Finances are to improve allowing you to splurge on something you have wanted for some time. 
In a relationship, balance is of the utmost importance, you will be with someone who compliments your life and doesn't distract you from your goals.