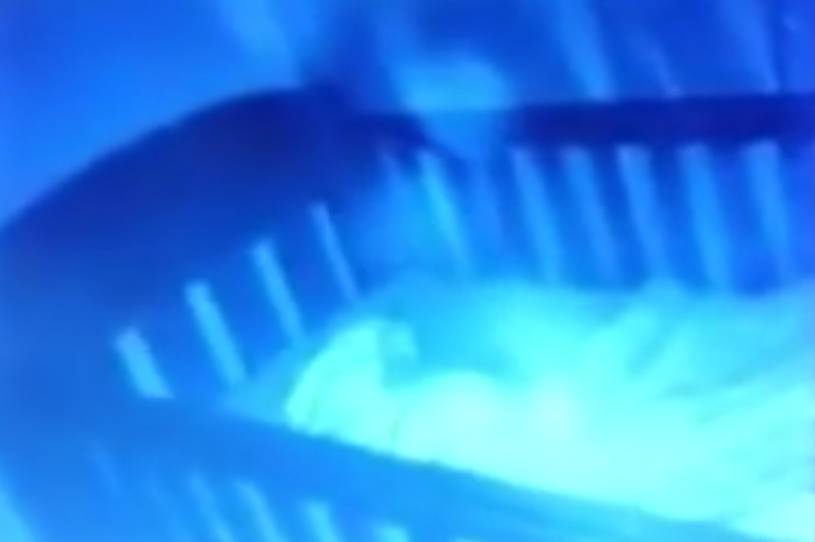 Mother Records Ghost in Baby's Cot
The video shows baby Ruby curled up in her blanket while fast asleep as a white figure suddenly emerges exactly above where she rests.
It appears to have a head and body and moves from left to right before floating towards the wall and shrinking in size.
The orb gradually disappears before a much larger white figure moves into view and hovers over the sleeping baby.
It stays still over Ruby for a while and then turns around to float towards the wall.
Later in the clip, the figure re-emerges and is clearer than before – some viewers have commented that they can see 'two faces', one of 'an old lady' and one of a 'younger girl'.